How We Help Drive Growth
We are 100% results oriented in all of our work with clients. Take a look below at a general overview of how our clients use our services to reach their goals.
Our five-step method
Gather Data
Through scientific behavioral assessments, interviews with stakeholders, review of appropriate revenue data and analysis of systems we compile the most accurate view of where your company is right now.
Analyze
In partnership with key personnel, we review the data to ensure accuracy and relevancy. Key opportunities for growth and/or concern are highlighted for further discussion.
Prioritize and Align
Any change process must be measured and confidence inspiring. Using our Values Based Mindset Process we ensure that we are working on an overall process of desired change by systematically doing what is most important.
Present the Plan
Action steps and timelines to both engage your team and clients logically and emotionally.
Coaching
Coaching, individual and/or group, to ensure a better path to the end result if appropriate. Creating a plan and then executing on the plan are two different things and our clients find that ongoing coaching can make the change process far more lucrative and efficient.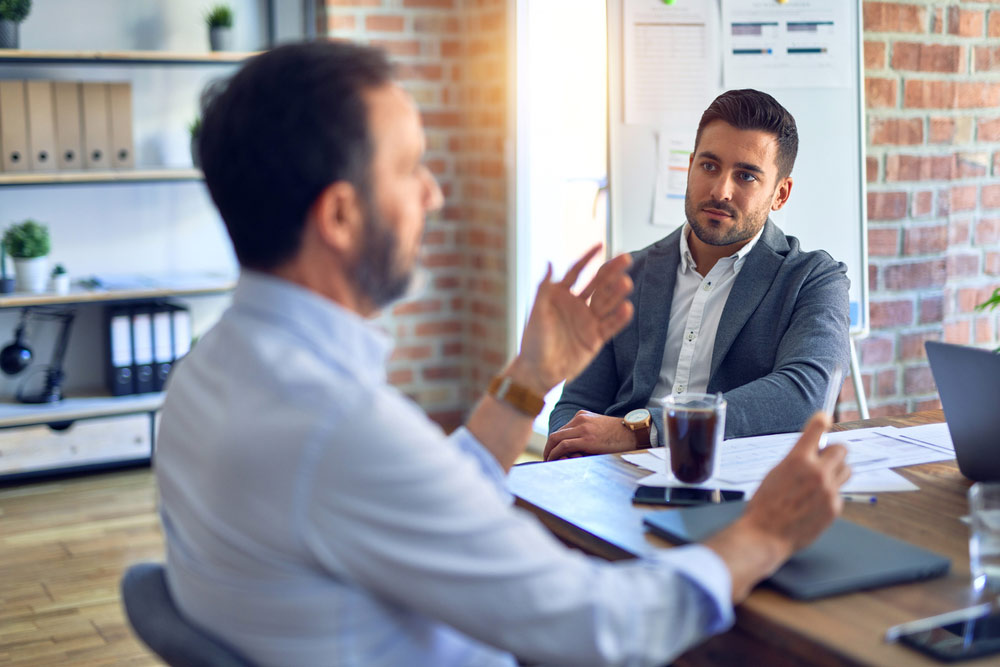 Our Services
Business Coaching
Individual or Group Coaching services are offered and they vary based upon the frequency and time allocated to each session per month.
Business Consulting
Our clients look to our consulting on leadership, sales and marketing and how to scale from one level to another in business. Typically, these services are billed by the day.
All of our work, regardless of what product or service we provide, starts with a conversation where we get to learn more about you and your company. There is no charge for the honor of learning about you.